Cape Cod Clambake
Cape Cod, Massachusetts
Dates
September 18th – 21th, 2022
Tournament Overview
Cape Cod once again welcomed a sold-out field for the 2022 Cape Cod Clambake!  Three of Cape Cod's best private clubs; Hyannisport, Wianno and Oyster Harbors; provided outstanding golf, hospitality, food and drinks with perfect golf weather.  Cape Cod is a highlight of the ASGA schedule each year, many thanks to the wonderful group of members who participated as well as the clubs who make this event possible.  Congratulations to all of our winners and we hope to have another great turnout in 2023!
Gallery
We are fortunate to be able to relive our adventures at the Cape Cod Clamblake through amazing photos. Click the images below to view full-size photos from our trip. Thank you to ASGA Member Steve Curtis for his terrific photos!
Hyannisport Club is located on picturesque Cape Cod with magnificent views of Nantucket Sound, enhanced by the premier classic Alexander Findlay/Donald Ross designed golf course.
Play Video
VIEW COURSE TOUR
All golf rounds

Carts

Range
Prizes

Opening Dinner

Closing Dinner
All Receptions

Golfers Lunches
As you review the program for the 2022 Cape Cod Clambake, you may note that the dinner at Oyster Harbors Club has been changed from past years to Tuesday evening in order to accommodate members who have to travel following golf/lunch on Wednesday. Our awards will take place at lunch on Wednesday immediately following golf and that will be the end of the program for the week. The Tuesday evening dinner with a band is included in the entry fee, dress will be country club casual and all will be able to participate!!
'The Cape', as it's universally called, is among New England's favorite summer vacation destinations. The colonial-style towns are graceful and dignified, with many great places to shop, eat and, most importantly, play golf.
Courses
Hyannisport Club
Wianno Club
Oyster Harbors Club
Format
Individual Stableford
Awards
Top Gross and Net scorers
Days
3
Holes to be played
54 holes
54 Holes shall be played at Individual Stableford (Net and Gross with Double Bogey Maximum) with an optional Super Senior Flight with the same format as the Senior Tees. The regular course setup distance will be approx. 6,000-6,100 yards while Super Senior will be 5,500-5,600 yards. Overall and Daily Prizes will be awarded for the top scorers in each flight.
The committee will arrange groups each day and there will be a competition between each foursome, best ball of the group gross and net. There will also be individual awards, both Gross and Net Stableford with a Double Bogey Maximum. Social Golf is also available for ladies.
Cape Cod offers a wide array of activities including day trips to Martha's Vineyard and Nantucket, antique shopping on scenic route 6A, whale watch­ing cruises, and many other sights including famous beaches. Activity options will be arranged and ASGA will provide brochures and other publications for those exploring on their own.
DAY
Sunday, September 18
Welcome Reception and Dinner
Hyannisport Club
Monday, September 19
First Round of Men's Golf
Hyannisport Club (AM Shotgun Start)
First Round of Ladies' Golf
Wianno Club (AM Shotgun Start)
Annual Meeting of the Membership
Wianno Club
Early Evening Cocktail Reception
Wianno Club
Tuesday, September 20
Second Round of Men's Golf
Wianno Club (AM Shotgun Start)
Ladies Golf – Free Day, No golf
Included Dinner
Oyster Harbors Club
Wednesday, September 21
Men's Final Round
Oyster Harbors Club (AM Shotgun Start)
Ladie's Final Round
Oyster Harbors Club (AM Shotgun Start)
Closing Awards Lunch
Oyster Harbors Club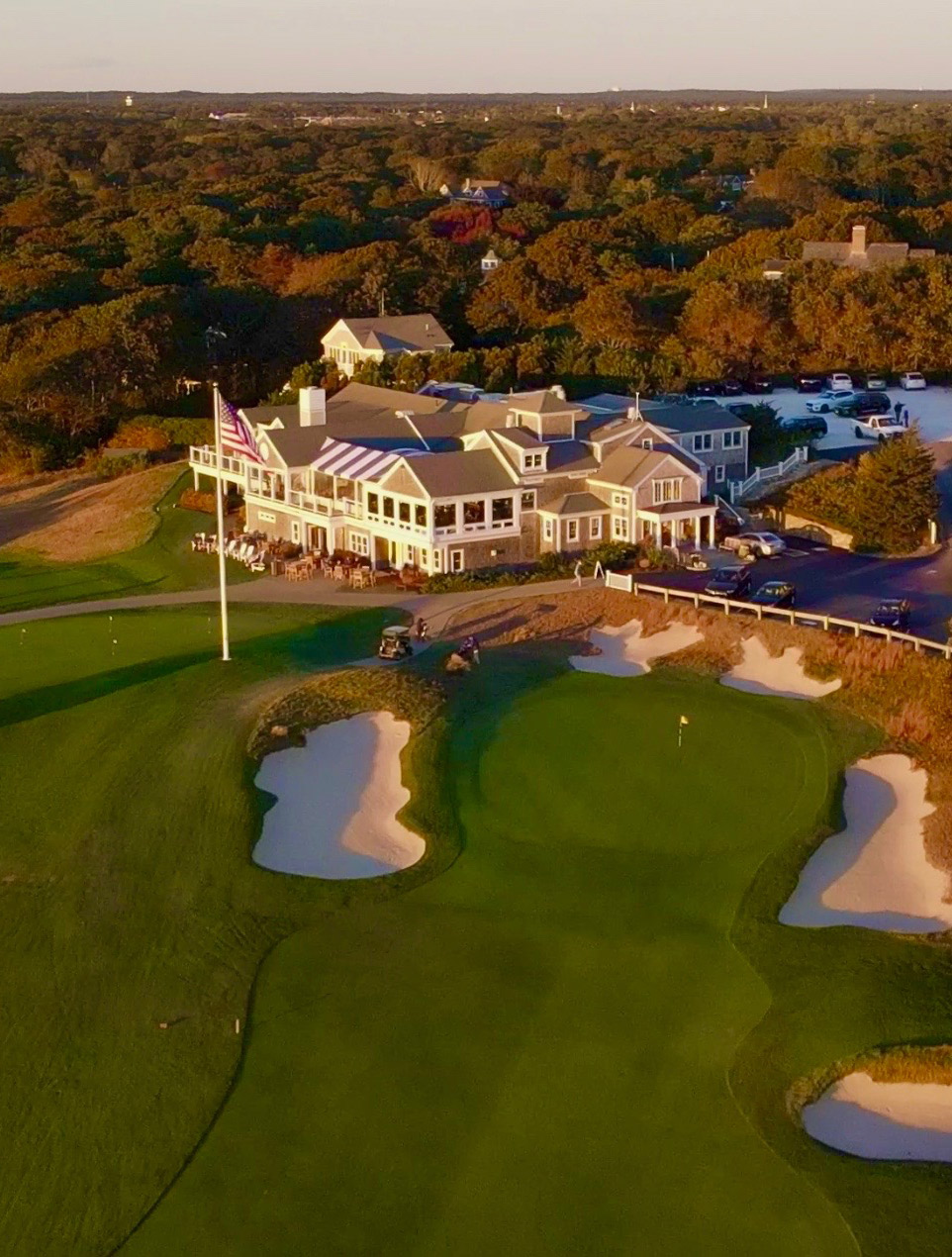 Accommodation
The Wianno Club Main Clubhouse Hotel
We are very pleased to announce that The Wianno Club will have rooms available for ASGA Members at their Main Clubhouse/Hotel as well as neighboring cottages. Varying bed configurations and views are available, please contact the reservations team for more detailed information and reservations by calling (508) 428-6981.
Availability is based on the order in which reservations are received. We apologize for any inconvenience, however The Wianno Club has become very popular in recent years and has a small number of rooms so it is possible that not all Members will be able to be accommodated. They will have a waitlist when the rooms are sold out and we appreciate your patience and understanding as this is a private Club and not a Resort Hotel. www.WiannoClub.com
Clubhouse
Standard Rooms
from $240/night + tax
ASGA discounted rate

Clubhouse
Ocean View Rooms
from $290/night + tax
ASGA discounted rate

Clubhouse
Cottage Rooms
from $259-$380/night + tax
ASGA discounted rate

Bed and Breakfast Properties
There are a number of quaint Bed and Breakfast options conveniently located in the area, some on Main Street in Centerville include The Captain David Kelley House, The Long Dell Inn and the The Fernbrook Inn.
www.captaindavidkelleyhouse.com
There are a number of Motels in the Hyannis area, if you need more information please contact the ASGA and we will be happy to help with options.
Perched on a bluff overlooking Nantucket Sound, The Wianno Club has provided the perfect setting for all manner of gatherings for over one hundred years
Hyannisport Club, Massachusetts
Championship
Golf
The Championship will be contested on three of the best courses New England has to offer. All are exclusive private clubs designed or renovated by renowned architect Donald Ross. The Hyannisport Club located in Hyannis Port was renovated by Ross in 1936. The links-style course offers views to the ocean from all 18 holes and wind conditions that change a golfer's approach to each hole daily. The Wianno Club was also renovated by Ross in 1913 and again in 1920. The course at Wianno meanders from near the town center of Osterville down to docks at Crosby's Boat Yard and features a great variety of holes in a mix of links and parkland-style golf. Oyster Harbors Club, also in Osterville, was designed and built by Ross in 1927 originally as a Resort. Oyster Harbors sits in the middle of its' own private island and a golf course restoration and short game practice facility was recently completed.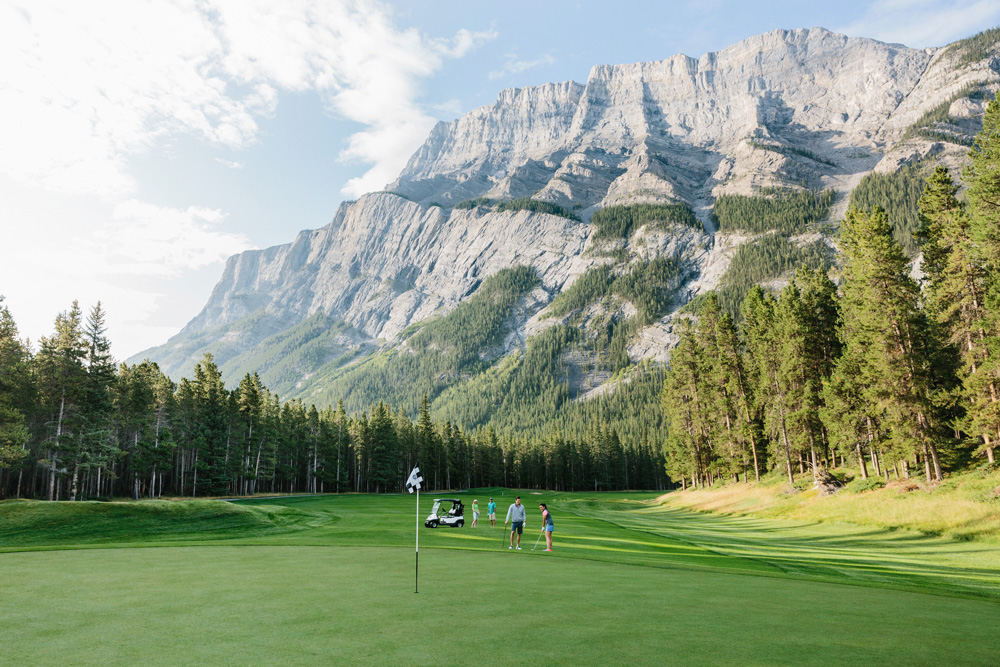 Oyster Harbors Club
Essentially a private island resort situated on the southern shore of Cape Cod, The Oyster Harbors Club was formed in the mid-1920s by developer Norris W. Norris who enlisted Donald Ross to design a solid golf course that still remains largely intact today. Tom Doak's Renaissance Golf Design, under the direction of Bruce Hepner, restored all the bunkers on the layout in 2009.
Wianno Club
English pro Len Biles laid out Wianno Club's first nine holes in 1916 before Donald Ross added a second nine and remodeled the original course four years later when further land was acquired. Gil Hanse has been consulting at Wianno Club since 2012 and we're sure he'd agree that Wianno's short-legged, giraffe-shaped routing gives Cape Cod's striking fishhook form a run for its money.
Hyannisport Club
An Alex Findlay golf course that Donald Ross redesigned in 1936, the Hyannisport Club layout weaves around the tidal marshes of Nantucket Sound. Although the combined length of the fairways is a mere 6,443 yards, they're hard to navigate when the wind gets up.