St. George's G&CC / Toronto GC / TPC Toronto
2023 National Two Man Team Championship
Venue
St. George's G&CC / Toronto GC / TPC Toronto
Tournament Overview
The exciting city of Toronto once again welcomed ASGA Members for a spectacular week on three of the best golf courses Canada has to offer.  Many thanks to our hosts at St. George's Golf and Country Club, Toronto Golf Club and TPC Toronto at Osprey Valley as well as the Hockey Hall of Fame and Fairmont Royal York Hotel for an incredible experience!
We invite all ASGA members to join us for the 2023 National Two Man Team Championship in Toronto, ON Canada to be hosted at St. George's Golf and Country Club, Toronto Golf Club and TPC Toronto (Heathlands Course) with accommodations at the Fairmont Royal York in downtown Toronto.
We have an incredible week scheduled and we hope that you plan to join us there.
If you have any questions, please don't hesitate to contact Kevin at kevin@asgagolf.org.
VIEW SCHEDULE
All Golf and Cart Fees

Lunch for Golfers and Dinner for all at St. George's G&CC

Lunch and Post-Golf Drinks/Canapes for Golfers at Toronto GC

Breakfast and Lunch at TPC Toronto for Golfers
Opening Reception and Dinner at the Hockey Hall of Fame

Non-Golfing Ladies Breakfast at Royal York Hotel Daily
Bus Transportation to/from Golf Daily

Bus Transportation for Non-Golfers to Dinner at St. Georges G&CC

Prizes
Tournament details
Golf Courses
St. George's Golf and Country Club
Toronto Golf Club
TPC Toronto
Tournament Format
Better Ball of Partners
Awards
Top Gross and Net scorers
Number of Rounds
3
Holes to be played
54 holes
Players shall be members in good standing of the ASGA or guests age 50+ of a member in good standing.
The committee will arrange groups each day and there will be a competition between each foursome, best ball of the group gross and net. There will also be individual awards, both gross and net stableford, for those ladies who wish to complete their rounds each day and turn in a score. This format has been very well received at the last few events as it is enjoyable for the many different ability levels represented by our players.
Toronto is a world-class city with much to offer visitors! Breakfast will be hosted each morning and non-golfing spouses will have optional sightseeing activities arranged daily.
DAY
Sunday, July 16th
Welcome Cocktail Reception and Dinner
Hockey Hall of Fame in downtown Toronto
Monday, July 17th
First Round of Men's Golf
Lunch followed by Golf and Dinner at St. George's G&CC
First Round of Ladies' Golf
Lunch followed by Golf and Dinner at St. George's G&CC
Dinner at St. George's G&CC
Tuesday, July 18th
Second Round of Men's Golf
Lunch followed by Golf and Cocktails at Toronto GC
Final Round of Ladies' Golf
Lunch followed by Golf and Cocktails at Toronto GC
Cocktail Reception at Toronto GC
Wednesday, July 19th
Men's Final Round
TPC Toronto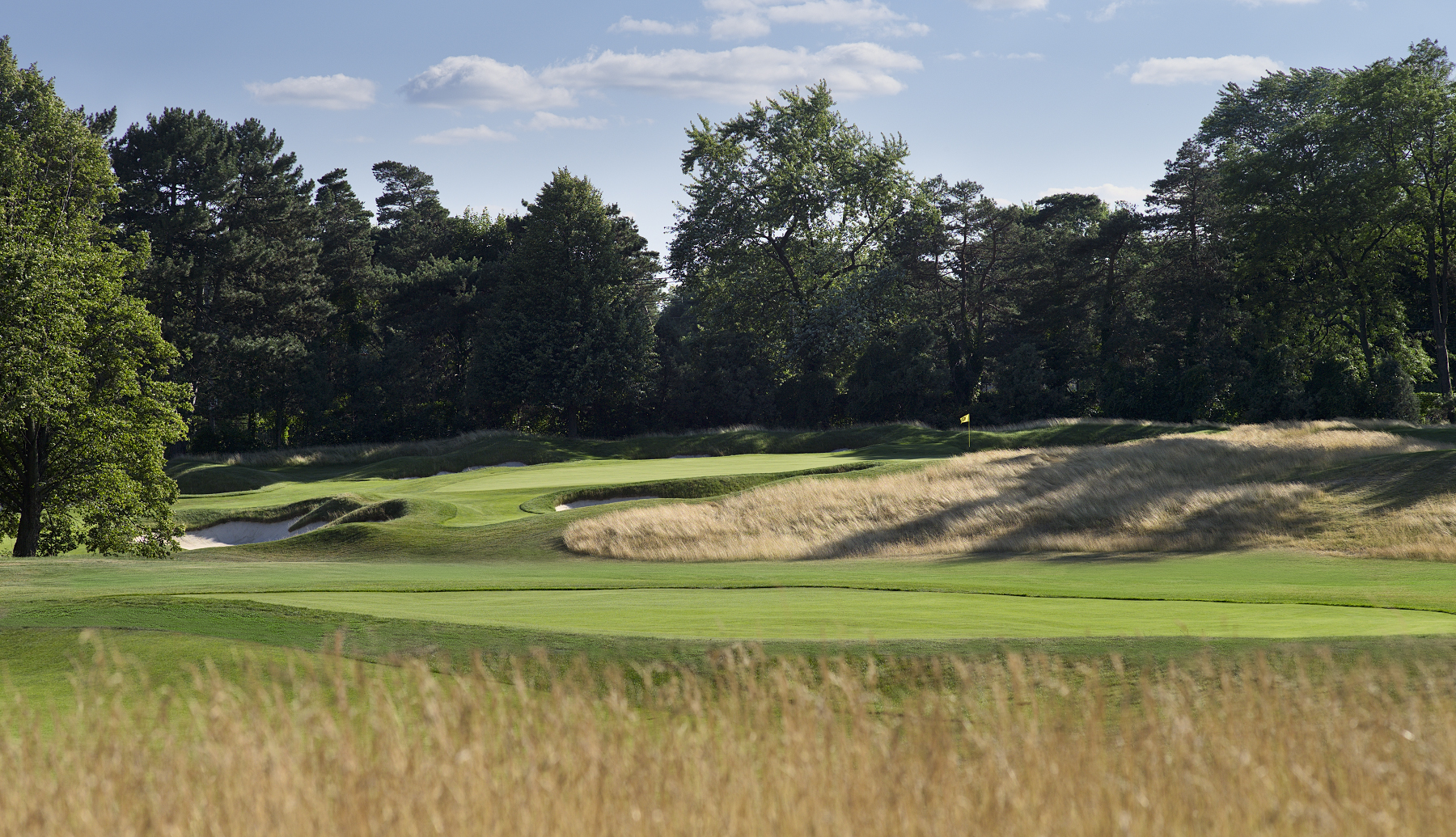 Accommodation
Fairmont Royal York
Toronto's landmark hotel is the gateway to your essential Toronto experience. Located in the downtown core, Fairmont Royal York is minutes from the city's biggest events and attractions including: The CN Tower, Ripley's Aquarium of Canada, Scotiabank Arena, Rogers Centre, the Eaton Centre, and Meridian Hall performing arts venue.
VIEW RESORT
Guest rooms and suites offers downtown luxury, in a historic Toronto hotel. The re-designed Fairmont Gold offers an exclusive, residential feel with added touches of a luxury boutique hotel.
Fairmont Royal York ushers in a new era of dining with the return of the reimagined Library Bar, as well as REIGN Restaurant + Bar + Bakery and CLOCKWORK Champagne & Cocktails at the heart of it all.
Rooms are reserved for ASGA Members registered for the event from $379 CAD per night.  Upgraded rooms and suites may be booked at higher rates based on availability, reservation instructions will be included in registration confirmation emails.
Standing in the very heart of downtown Toronto, Fairmont Royal York provides all of the facilities and services one would expect of a luxury hotel in a world-class city.
Fairmont Royal York Hotel
Championship
Golf
Two of the finest private clubs in Canada, St. George's Golf and Country Club and Toronto Golf Club as well as the outstanding Heathland Course at TPC Toronto, highlight our visit to the area.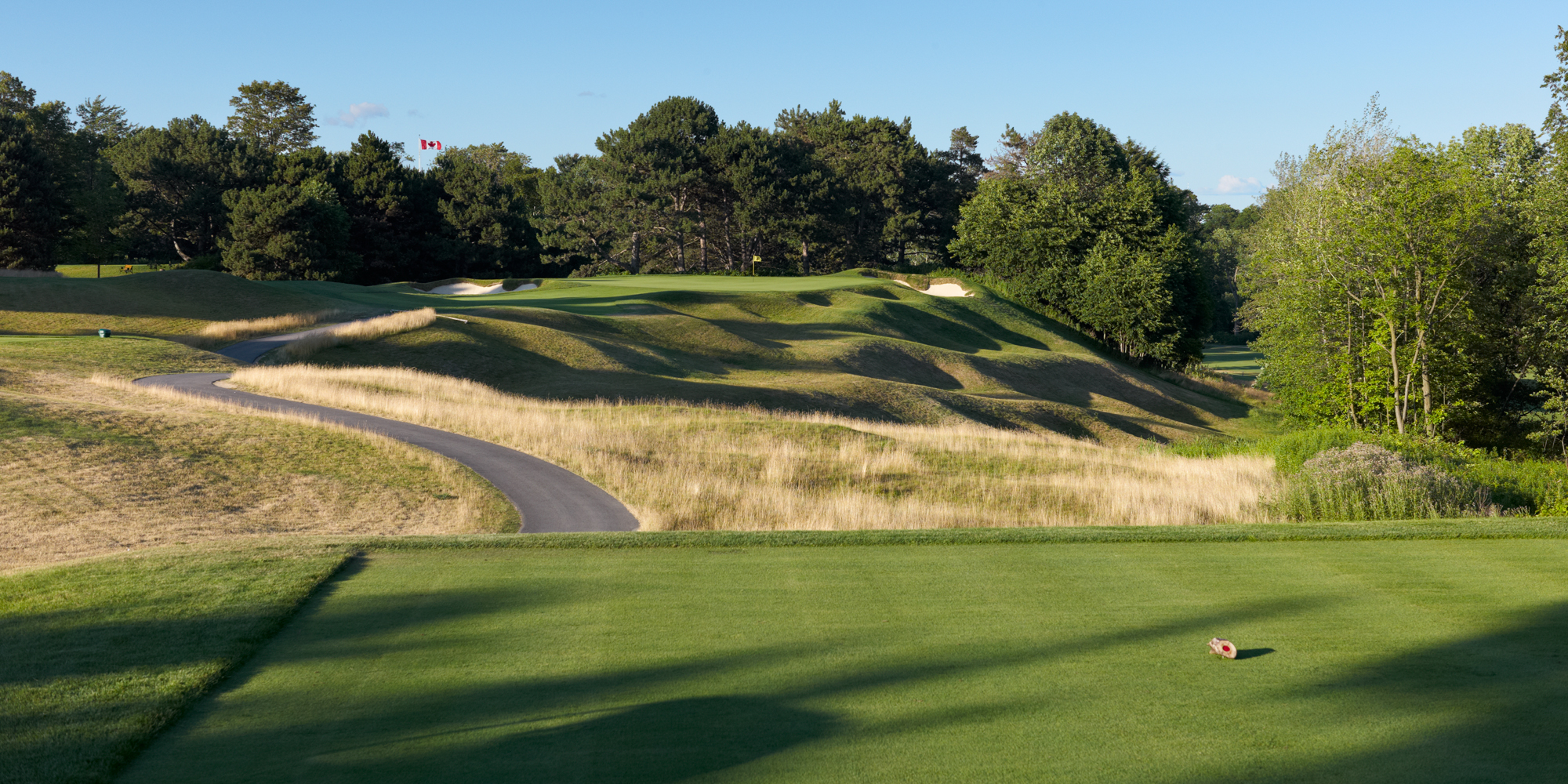 St. George's Golf and Country Club
Stanley Thompson's masterfully designed course has truly stood the test of time. Ranked among the world's finest courses, St. George's offers a premier golf and country club escape from life's hustle and bustle, nestled among the tree-lined streets of Toronto's west-end.
Toronto Golf Club
The Toronto Golf Club was established in 1876 and is the third oldest golf club in North America. Originally located on the Fernhill property in Toronto, the Club moved to its current location on the banks of the Etobicoke River in 1911. Renowned architect H.S. Colt was brought from England to design the new course. The Toronto Golf Club has hosted the Canadian Open five times and has hosted the Canadian Amateur Championship nine times, more than any other club.
ASGA Member Bill Pigott serves as Chairman of the Toronto Golf Club Heritage Committee and has written a terrific piece about the relocation of the Club and the design by Harry Colt over 100 years ago.  You can read more by clicking the link below:
TPC Toronto (Heathlands Course)
Opened in 1992, the Heathlands Course harkens back to golf's beginnings and the dune-swept hills of traditional Irish links. Once the carefully-guarded secret of local aficionados, the course has become a favourite of those seeking a traditional golf experience and a stirring challenge that pays homage to the simple-yet-brilliant creativity of classic golf design.
The course recently celebrated its 30th anniversary, representing decades of treasured memories and unforgettable rounds from those who now hold an affinity for Heathlands as one of Canada's most classic golf experiences.