Pinehurst, North Carolina
Destination
Pinehurst, North Carolina
Tournament Overview
A wonderful group of ASGA Members visited the exclusive Forest Creek Golf Club in Pinehurst, North Carolina for the 2022 Spring Championship. Many thanks to this world-class facility for the terrific golf, meals, accommodations and especially the southern hospitality for which they are famous. Congratulations to Men's Gross Champion Rick Reimers, Net Co-Champions Jim Sellgren/Hal Parrish, Super Senior Gross Winner Jeff Guttenberger, Super Senior Net Winner  Dale Heidt, Ladies Gross Champion Karen Mauro and Ladies Net Champion Judy Bennett. We look forward to a return visit to Forest Creek as soon as possible!
Experience two of Pinehurst's finest golf courses, enhanced by gentle rolling landscapes and surrounded by the quiet whisper of North Carolina pines.
Tournament details
Courses
Forest Creek - South
Forest Creek - North
Format
Individual Stableford
Awards
Top Gross and Net scorers
Rounds
3
Holes to be played
54 holes
Players shall be members in good standing of the ASGA.
The committee will arrange groups each day and there will be a competition between each foursome, best ball of the group gross and net. There will also be individual awards, both gross and net stableford, for those ladies who wish to complete their rounds each day and turn in a score. This format has been very well received at the last few events as it is enjoyable for the many different ability levels represented by our players.
DAY
Sunday, May 22nd
Registration and Optional Practice Rounds at Forest Creek Golf Club
Welcome Cocktail Reception and Dinner at Forest Creek Golf Club
Monday, May 23rd
First Round of Men's Golf
AM Start at Forest Creek – North
First Round of Ladies' Golf
AM Start at Forest Creek North
Early Evening Cocktail Reception at BBQ Dinner at Forest Creek
Tuesday, May 24th
Second Round of Men's Golf
AM Start at Forest Creek South
Final Round of Ladies' Golf
AM Start at Forest Creek South
Wednesday, May 25th
Men's Final Round
AM Start at Forest Creek North
Closing Awards Luncheon at Forest Creek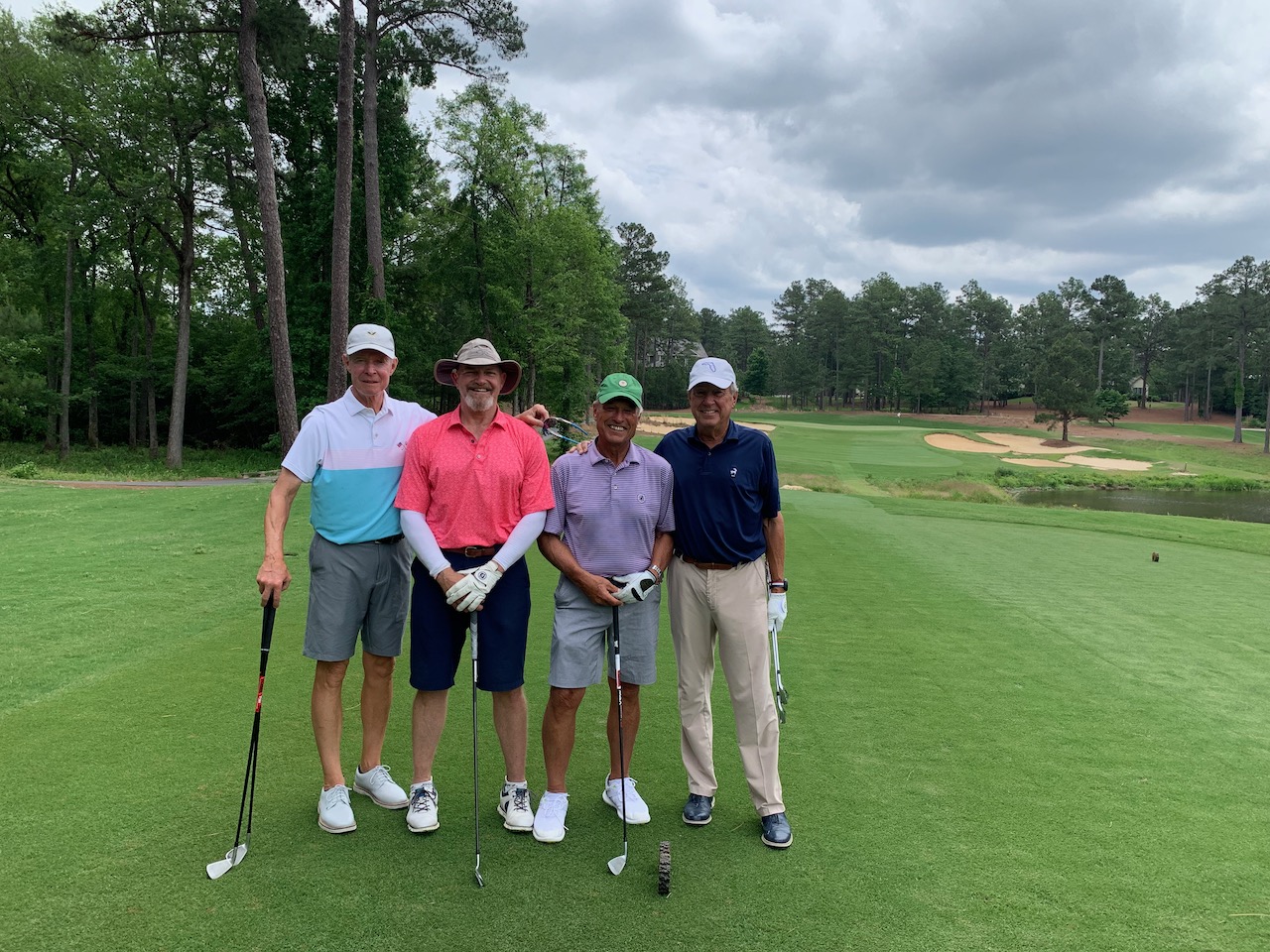 Championship
Golf
Perhaps no finer setting exists on which to build a golf course than the Sandhills of North Carolina, and few architects better-poised to make the most of those built-in advantages than Tom Fazio. With sandy soil, sweeping topography, and old-growth pine forests, Forest Creek Golf Club gave Fazio a once-in-a-lifetime chance to build two premier and unique golf courses… And he did just that. While Forest Creek members may have their favorite between the North and South Courses, one thing is for sure: Forest Creek Golf Club is a 36-hole golf oasis.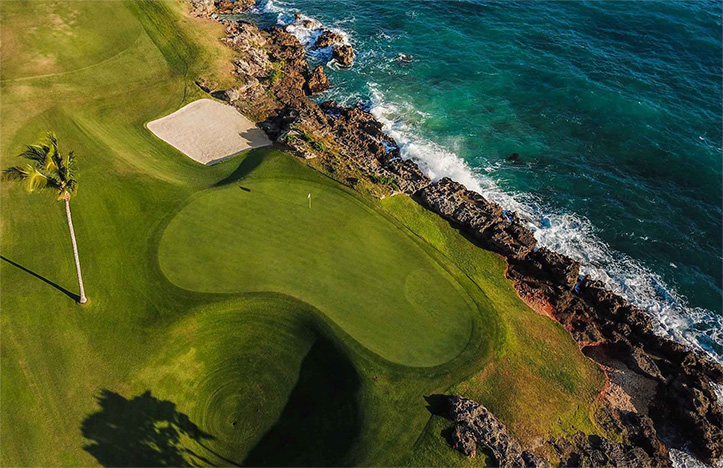 Forest Creek Golf Club - South Course
Opened in 1996,Tom Fazio's South Course drew inspiration from Augusta National's rolling, parkland style layout. The South Course has an understated appeal, flowing gracefully across the land for an unforced, natural appearance.
Forest Creek Golf Club - North Course
Nearly 10 years after the South Course opened at Forest Creek, Tom Fazio returned to complete the rugged North Course, which opened in 2005 and immediately ranked among the Top 100 residential courses in the country. Featuring sprawling sandy waste areas along with rugged bunkers, Fazio gave the North Course a pine barrens feel, drawing comparisons to the famed Pine Valley in New Jersey.